It's finally time! Australian Survivor has announced the first 8 Survivors who will be competing on the upcoming season of Australian Survivor, currently being filmed in Samoa. Here are the names of the first few players this season.
Find full length player bios from LUKE DENNEHY from the HERALD SUN online – LINK
Podcast preview of the first 8 players and advert reaction.
Aimee Stanton, 23 Plumber, VIC
Sarah Tilleke, 22, Model, Perth.
Jarrad Seng – Photographer, 29, WA
Joan Caballero, Escape Room Owner, 29, NSW
Mark "Tarzan" Herlaar, Lime Farmer, 51, QLD
Mark Wales, Former Special Ops Commander, 37, WA
Lochlan "Locky" Gilbert, Adventure Guide, 26
Peter Conte, Digital Advertising Producer, 22, NSW
What we know so far!
TRIBES – Our Super-Duper-Fan sleuthing through the first two adverts suggests this season looks like it will begin with 2-tribes of 12, changing from last seasons 3-tribes of 8. The two colours seen so far are Green and Magenta. This suggestion should remove speculation the season will be themed and that Australian Survivor are looking to consolidate on last season.
Marooning – This image released via the official SurvivorAU twitter of Jonathan LaPaglia is highly likely from the first episode. Guns poised and fully loaded for the upcoming season! During the off-season in our "Tweaks Baby Tweaks" podcast we called for a marooning and it looks like our Survivor prayers have been answered. Jonathan looks to be standing on a Barge/Boat with essential items such as Taro Root and possibly Papayas in the background.
Weather – Initial weather reports suggested a rough start for the new Australian Survivor contestants with heavy rain forecast over the first week.
Advert 3

Advert 2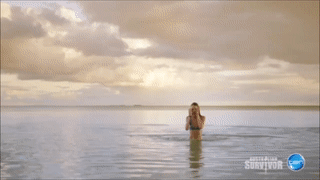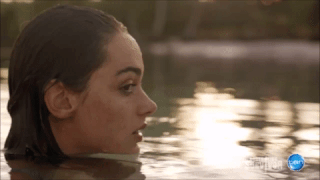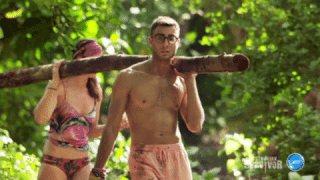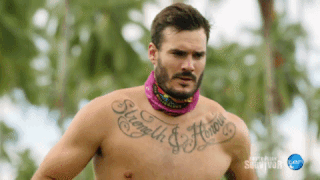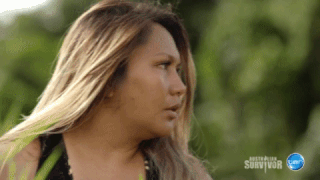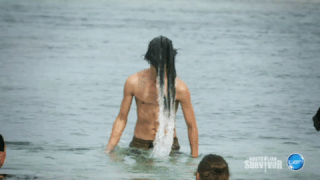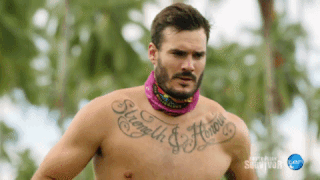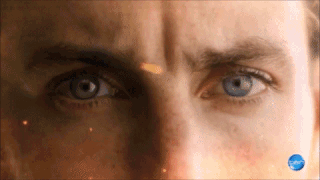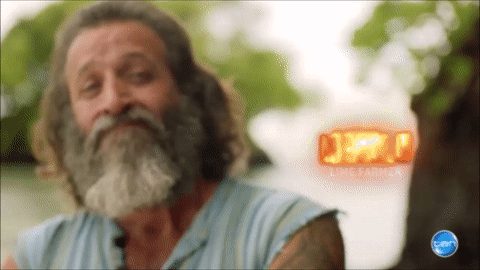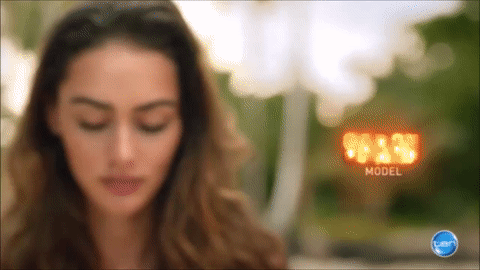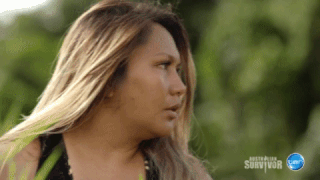 Advert 1
Speculation and Rumour.
Names not included on this list, but have been speculated via decidertv.com include:
Jacqui Patterson- Byron Bay marriage celebrant
Nicola Zagame – Former Olympic Water Polo player, NSW
Adam Parkin – Professional Poker player, Queensland
The remaining 16 contestants are expected to be announced at the start of July.