*This article has been updated.
A full cast preview with Australian Survivor Craig I'Anson.
Download latest podcast | Subscribe on iTunes | SoundCloud | RSS | Become a Patron | Join our Group
Australian Survivor 2017 cast has finally been revealed. Through analysing the adverts we have placed the members into their respective tribes.*  
FULL LIST OF AUSTRALIAN SURVIVOR CAST
Luke Toki, Mining Technician, 30, WA
Ben Morgan, Fast Food Attendant, 20, WA
Kent Nelson, Chief Financial Officer, 51, SA
Henry Nicholson, Labourer, 26, SA
Aaron "AK" Knight, Wedding DJ, 29, SA
Odette Blacklock, Podiatrist, 32, NSW
Nicola "Ziggy" Zagame, Olympian, 26, NSW
Michelle Dougan, Nanny, 33, NSW
Jacqui Patterson, Wedding Celebrant, 50, NSW
Tessa O'Halloran, Doctor, 29, VIC
Kate Temby, Financial Executive, 47, VIC
Jericho Malabonga, Flight Attendant, 25, VIC
Anneliese Wilson, Student, 23, VIC
Samantha Gash, Endurance Athlete, 32, VIC
Adam Parkin, International Poker Player, 40, QLD
Tara Pitt, Barrel Racer, 32, QLD
Aimee Stanton, 23, Plumber, VIC
Joan Caballero, 29, Small Business Owner, NSW
Peter Conte, 22, Digital Advertising Producer, NSW
Mark Herlaar, 51, Lime Farmer, QLD
Sarah Tilleke, 22, Model, WA
Locklan Gilbert, 27, Adventure Guide, WA
Jarrad Seng, 29, Photographer, WA
Mark Wales, 37, Former Special Ops Commander, WA
24 contestants picked to participate in Australian Survivor 2017 – six are from Western Australia, six are from New South Wales, six are from Victoria, three are from Queensland, and three are from South Australia.
Full list
Jacqui Patterson, Wedding Celebrant, 50, NSW
A self-confessed straight-shooter, Jacqui is one of the oldest contestants on season two of Australian Survivor, but she is not going to let that get in her way. She has something to prove and wants to demonstrate to other women that life doesn't end at 30. A lover of life and the odd glass of champagne, Jacqui is a wedding celebrant on the NSW North Coast. Married with two kids, she is super-fit and loves running, riding and surfing with her husband Gaz.
Ryan's Initial Impressions: I've had the pleasure of watching Jacqui's audition video on YouTube – TWICE before it was suddenly removed before the players left for Samoa. 😉 Honest opinion, the application video was not overly strong. What it did show was a very fit older women. I did not get a strong strategic feel or knowledge of Survivor from Jacqui. She demonstrated a strong personality, which I wonder how her straightforward nature will mesh and allow her to connect with other members of her tribe. I'll wait and see more information for me on Jacqui before determining my thoughts.
Joan Caballero, 29, Small Business Owner, NSW
If anyone knows how to handle tough situations, it is Joan. Pregnant at 16, she found herself temporarily homeless but she never gave up. Now a mum of three, Joan runs escape rooms with her partner Frank, designing and facilitating large-scale games and puzzles for groups of friends and colleagues. Joan is confident that her experience in life will help her play the world's greatest game. A huge fan of the show, it has been her lifelong dream to be a contestant.
Ryan's Initial Impressions: Joan by far has me the most intrigued out of all 24 contestants. An adventure room owner sounds amazing on paper, and would suggest she may be able to sniff out an idol. However Joan is not your prototypical Survivor – I'm yet to decide if that's a positive or a negative. I love the idea an average, hard working suburban Mum being picked to play Survivor. I think Joan's fortune this season will go one of two ways. She is either Australia's own Sandra with sass and attitude, playing the anybody but me strategy, and has an ability to hide physical limitations in challengers before the swap . Or she will fall victim as a standout early boot?
Michelle Dougan, Nanny, 33, NSW
Michelle is a woman who knows what she wants and is not afraid to tell people how she is going to get it. A professional nanny in Sydney, she loves going to the races, the beach and catching up with friends. While she admits she is not used to roughing it, Michelle is out to prove that she has what it takes to win. She will use whatever assets she needs to make connections and alliances. Her father passed away in 2008 and she wants to make him proud.
Ryan's Initial Impressions: To early to call. Her bio gives the impressions of someone who is a socialite, so should be able to handle the social aspect of the game fine.
Odette Blacklock, Podiatrist, 32, NSW
Single mum Odette is a podiatrist in Sydney who has had to push herself every day to be the hero she wants to be for her son. Growing up with an absent father, she was raised by her mother, who sadly passed away when she was 14. Following her mother's death, Odette worked hard at school and attained a Master's degree in Podiatric Medicine while attending university during the day, working nights and also looking after her son. Odette is here to play an honest and moral game.
Ryan's Initial Impressions: Fit, strong and intelligent. All the intangibles to be a Survivor player. From what i've heard Odette is not a fan of the show, and may be in for a shock when the reality of "Survivor" kicks in.  Additional information is needed to give a more detailed response.
Samantha Gash, Ultra Maraton Runner/Lawyer, 32, VIC
She stands just under 152 centimetres tall, but don not let Sam's size fool you. She took up running in 2008 as a break from studying law and after just 16 weeks training, she completed the Melbourne marathon. Her next challenge? The 4 Deserts Grand Slam: four ultra-marathons across Chile, China, Sahara and Antarctica. She made history by becoming the first woman and the youngest person ever to complete the race, which is known as one of the toughest endurance events on the planet.
Ryan's Initial Impressions: Wow Sam is one to watch. Physically early on, it should be a walk in the park. From early impressions she should be someone who is easily able to form relationships with others. The question remains does she know the game? It's hard to read whether she is this seasons El positioning herself in a great position or Tegan getting outplayed by the game?
Sarah Tilleke, 22, Model, WA
Smart, mature and well-travelled, Sarah plans to make big moves during her time on the island. Being a contestant on Survivor has been a lifelong ambition for Sarah and she wants to win by playing the best game anyone has ever seen. She hopes to be underestimated by her tribe and is not afraid to lie.
Ryan's Initial Impressions: Sarah has been "The Face" of Australian Survivor's 2017 previews. I'm excited by what we are seeing and hearing from Sarah. I'm getting Phoebe vibes! Last year the hype during the promotional pre-season adverts was around Phoebe who in my opinion was the strongest overall Survivor contestant last year. It is telling that during the promotions Sarah is being portrayed as the overall package – Physical, Social and Strategic. I have very high hopes for Sarah.
Ben Morgan, Grill'd Assistant, 20, WA
The youngest of this year's contestants, Ben works as a fast food attendant and lives at home with his parents. Describing himself as odd, Ben is currently single and thinks his lack of flirting skills are to blame. A unique character with distinctive blonde locks, Ben is a super-fan of the series and watched last year's Australian Survivor with a keen eye. He is hoping to make it to the final merge and play the game as an individual.
Ryan's Initial Impressions: The youngest on the cast at 20, i'm both excited and nervous for him. With hair not seen on Australian telly since Tim Dormer on Big Brother i'm excited to see what Australia's new "Young Lad" can produce. My biggest concern is young players typically struggle on Survivor. Is he Australia's Will Wahl, who will grow in confidence and try and play the game, or will he be unequipped to handle the social game similar to Conner last season? The jury is still out for me on Ben.
Henry Nicholson, Labourer, 26, SA
Henry's game plan is to deceive his peers by playing the role of a laid-back yoga instructor. Little do they know he is actually a labourer and a small business owner with a degree in Marketing and Accounting. Henry works in the building industry and owns an online food delivery business, which his late mother helped him establish. He recently put his life on hold to care for his mum as she battled pancreatic cancer and sadly passed away. He applied for Australian Survivor in honour of his mum, who told him to chase his dreams.
Ryan's Initial Impressions: I'm really excited to see how Henry plays this season. As an Adelaidean I have an bit of an insight into the game he may play. This is not the first time i've seen Henry. I feel he is going to use charm to maximise his position in the game, whether that works on the  ladies or in a bromance with others on his tribe, we will have to wait and see. He will be highly likeable and is intelligent/socially aware enough to progress through the game. I feel Henry will do really well at challenges both the physical and the puzzle portion and for this reason will not be an early target. Henry reminds me a lot of Jay from MvGx. He may need his meat shields to progress deep into the game if he can make the merge.
Jericho Malabonga, Flight Attendant, 25, VIC
From the Philippines to Auckland and now Melbourne, Jericho is used to being the new kid in town. But instead of letting his guard down quickly, on Australian Survivor he will be pretending to be someone else entirely. A mega-fan of Survivor, Jericho has his game plan mapped out and is not afraid to show his darker, more competitive side. After studying anthropology, Jericho followed his dream of becoming a flight attendant. Starting as a cabin cleaner and working his way up the ranks, he now works for a major airline, flying internationally.
Ryan's Initial Impressions: Despite being small Jericho is physically fit. I'm picturing the challenge strength of Tai Trang, but hopefully a much better social game.
Kent Nelson, Chief Financial Officer, 51, SA
A devoted father of three, Kent is no stranger to taking on new challenges and Australian Survivor is no different. At 39, Kent decided to take up swimming and competed in the world-famous Rottnest Island swim in Western Australia. At the age of 50, he swam the English Channel, which was a 13-hour non-stop swim. Working for the past 10 years as Chief Financial Officer at Parliament House in South Australia, Kent says he is good at reading people's personalities.
Ryan's Initial Impressions: All the articles i've read on Kent, his biggest issue is going into the game will be his tongue. It might be quite sore from all the biting down on it he is going to have to do to progress in this game. Being the CFO of Parliament House in SA, he is use to being the big dog, but in Survivor coming across as an authoritarian figure will not bode well.
Luke Toki, Mining Technician, 30, WA
Luke may be a joker but he takes some things very seriously, including his family, his job and reality television. A drilling operator in a Western Australian mine, Luke has recently taken on a desk job to spend more time at home with his two sons and wife, Mary. After growing up with a difficult home life, Luke appreciates his family more than anything and wants to make them proud. He looks forward to having some fun in Samoa and is playing to win.
Ryan's Initial Impressions: Luke on paper gives me a slightly more aggressive, edgier Sam Webb vibe. Strong rumour circulating before the game he was talked back into playing the game after almost pulling out late… If he can get in the right head space, play the game hard and not let outside influences at home effect his game, he could go really deep. Humour, physical strength and mateship go a long way in Australian Survivor
Mark Wales, 37, Former Special Ops Commander, WA
Mark is an ex-SAS Troop Commander who has served in Afghanistan, Iraq, Lebanon, East Timor and the Solomon Islands, and has recently launched his own fashion label. Currently living in New York, Mark has also completed an MBA and works as a business consultant. He thinks it will be his SAS skills that will help him most on Australian Survivor and he hopes to inspire other veterans to live a full life. Mark also loves cooking, travelling and surfing.
Ryan's Initial Impressions: #Mateship – If you could combine El Rowland and Lee Carseldine you'd get Mark (Back to the Future love child? :D). I'm hoping he plays a more devious game. Please Mark!
Aimee Stanton, 23 Plumber, VIC
A woman who loves to push herself out of her comfort zone, Aimee is not one to shy away from an adventure. She studied to be a beautician for two years until she realised she could not paint nails and decided to become a plumber. She spends most of her time camping, hiking and riding bikes. Last year she walked over 500 kilometres by herself from Melbourne to Canberra. While she may not have a solid game plan for Australian Survivor, Aimee is looking forward to changing people's expectations of her.
Ryan's Initial Impressions: Bubbly and lighthearted. She gives off major Kat Edorsson (One World & Blood v Water) vibes. I'd lean towards her looking for the younger alpha males on her tribe to be her core alliance. I'm unsure how well she will connect with the females in the game which may be to her detriment. I really like this casting choice!
Anneliese Wilson, Student, 23, VIC
Obsessed and strategic, Anneliese is a super-fan of Survivor who lists Jeff Probst as her celebrity crush. A journalism student in Melbourne, Anneliese is quite the academic. After winning a scholarship to an exclusive school, she knows that she can achieve anything to which she sets her mind. After recently losing 35 kilograms, Anneliese plans to fly under the radar and is ready to play the game as soon as she sets foot on the island.
Ryan's Initial Impressions: Yes Anneliese! Superfan bias already. I clearly want a fan of the show to do well. Intelligent and determined hopefully she can fly under the radar, and make the merge (The real merge). She should be able to use her knowledge of the game to put herself in a great position. Probst is also one of my celebrity crushes. 🙂
Nicola "Ziggy" Zagame, Olympian, 26, NSW
A two-time Olympic athlete and two-time Olympic medallist, Ziggy (real name: Nicola) thinks she has what it takes to survive in Samoa. Ziggy represented Australia in water polo at the London and Rio Olympic Games. She has recently retired from the pool and is working as a radiologist in Sydney. The daughter of a triathlete, Ziggy has tried every sport under the sun and stays fit by running, surfing, yoga and lifting weights. A former lifesaver and iron-woman, Ziggy says her water polo experience will also help her strategise and play the game.
Ryan's Initial Impressions: Ziggy is going to be ultra competitive. You don't participate in the Olympics if you are not a competitor. Her challenge ability will be her biggest strength, and potentially her competitiveness her biggest downfall. Survivor is not the Olympics and we've seen with Crystal Cox in the past, you need a social game. Hopefully she has one. I'm high on Ziggy. I think she can do well if she can limit her expectations of others abilities. She is giving me similar vibes to Kate last season. Watch out 2017 Andrew Torrens.
Kate Temby, Financial Executive, 47, VIC
Kate is a successful businesswoman who has lived all over the world, including Västervik in Sweden, Toronto, New York and now Melbourne. After recently resigning from a 17-year career with a global investment bank, where she managed and led teams of over 50 people, Kate is now looking for her next career opportunity and thought she would give Australian Survivor a crack in the meantime. Kate wants to be a role model for young women, especially her children, who helped her apply for the series.
Ryan's Initial Impressions: Australia's own T-Bird Cooper! Clearly a highly successful person – Her motivations for wanting to be a role model to younger women is honourable, but Survivor is not typically the show to go on to be a role model.
Tara Pitt, Barrel Racer, 32, QLD
Mum of three Tara is a barrel racer from Queensland. The job requires serious manoeuvring and concentration and is something she plans to keep a secret from her fellow contestants. Currently studying full-time for a Bachelor of Education majoring in Drama and History, Tara wants to prove that she is much more than just a stay-at-home mum.
Ryan's Initial Impressions: Are we starting the "Fan Favourite Tara Pitt" #FFTP? Barrell Racing is back in vogue. I'm unsure. If she does not go early, line her up every leader needs a number. She could position herself as that person.
Tessa O'Halloran, Doctor, 29, VIC
Always underestimated by her work colleagues and patients because of her age and gender, Tessa is highly intelligent and ready to compete. Studying to become a doctor, Tessa worked under high-pressure conditions while attending lectures and studying to pass her physician's exam. She is now one of the youngest doctors at her place of work. Her strategy is to form an all-girl alliance and to work her magic when their backs are turned. She is not afraid to lie, cheat and steal to win Australian Survivor.
Ryan's Initial Impressions: Is that a HOGWARTS hat I see? 🙂 I get a really strong vibe about Tessa, her bio provides the perfect combination of being highly intelligent, an ability to work and think rationally under stress and the openness to say she wants to lie, cheat and steal! Love it.
Aaron "AK" Knight – Wedding DJ, 29, SA
Full-time wedding DJ and self-confessed reality television addict, Aaron is ready to take on Australian Survivor. A mad sports fan, Aaron will play to win and knows that sitting around idly is not the way to get ahead in the game. Previously a fence installer, he thinks his experience working in the heat and lifting heavy objects will prepare him well for island life. He wants to make his parents and his partner, Bec, proud. His biggest fear is coming second.
Ryan's Initial Impressions: A.K gives the impression he is here for one reason only, to win. The wolf in sheep's clothing! A.K. is a big fan of reality TV. If he can master some techniques used on US Survivor and Big Brother out on the island we could be in for a Survivor masterclass. Additionally I have a clear bias as a huge Crows fan myself, i'm happy to see a Crows hat in play! Take that Matt Tarrant. 😉
Adam Parkin, International Poker Player, 40, QLD
As an international poker player, award-winning salesman and ex-SES volunteer, Adam is a force to with which be reckoned. At over 198 centimetres tall, Adam plans to dominate the game and become a player to remember. As an SES volunteer, Adam has helped with search and rescue operations and that puts him in good stead for the rugged way of life on Australian Survivor. He is also a husband and father-of-two with a strategic mind and the ability to read people and situations. His poker success saw him play in the World Series in Las Vegas last year.
Ryan's Initial Impressions: I'm really excited to see Adam get a chance to play this game. A genuine fan of the show, his poker background could be a strength in reading people on the island. The question will remains – will Adam push his chips in the middle and take a leadership role early, or go slow and watch the moves of those sitting around the table, reading the play and making his moves when needed.
Jarrad Seng, 29, Photographer, WA
A renowned photographer, Jarrad loves a challenge and is not afraid to push himself to his limits. In fact, he loves it. The top of his class in high school, Jarrad went on to study law but quit soon after to follow his passion for photography. He now shoots campaigns for various tourism boards around the world and has worked with the likes of Ed Sheeran, Matt Corby and Kate Miller-Heidke. When it comes to the game of Survivor, Jarrad's competitive nature will come out and he admits that other contestants might not know how to take him.

Ryan's Initial Impressions: I'm really excited at the prospect of seeing Jarrad on our screens. By far the most well known person on the cast. Physically he is going to be weaker than the other men on his tribe, but we've seen having a light frame can be an asset in challenges. From everything i've heard about Jarrad he is incredibly nice, potentially too nice! I think put in the right spot, he could float under the radar and use his social game to put himself in a good position.
Locklan "Locky" Gilbert, 27, Adventure Guide, WA
An experienced cave diver, base jumper, mountaineer and athlete, there is not a lot that scares Locky. At 195 centimetres tall, Locky is a physical threat and he will not be flying under the radar when it comes to being an asset to his team. He plans to provide for his tribe and give it his all in every challenge. Locky spends half the year in Perth as a roof plumber and the other half in Europe, where he is an adventure guide. Having spent a lot of time outdoors, Locky knew Australian Survivor was the right fit for him.
Ryan's Initial Impressions: Locky looks like a player. Really physically strong, I don't see him taking much BS out on the island. I think his biggest concern is coming across as a physical threat. He might need to surround himself with other physically strong alpha types.
Mark "Tarzan" Herlaar, 51, Lime Farmer, QLD
Mark is a lime farmer from Queensland. A loving and generous family man, he is a hardworking farmer who is keen to give younger contestants a run for their money. A firm believer in doing the right thing, Mark knows that when it comes to Australian Survivor, his moral compass may be tested. Getting into the island vibe, Mark recently visited Vanuatu with his son, where they built a grass hut and ate coconuts for two days.
Ryan's Initial Impressions: The game is afoot! Tarzan is sending us mixed messages. Are you the hero or the villain? I don't see an instant Des boot, and think despite being older he looks physically strong and capable. If he can form the right alliance to carry him strategically he could go far.
Peter Conte, 22, Digital Advertising Producer, NSW
Peter works in digital advertising and has a laugh that you can hear from a mile away. Describing his laugh as the sound of a dying walrus, Peter is a positive and enthusiastic person who cannot wait to get started on Australian Survivor. Peter gets along with everybody and plans to play a social game on the island.
Ryan's Initial Impressions: Pete seems like a loveable guy, but know one gets on with everyone Pete. I think he will naturally align himself with the younger females on his tribe. My biggest concern is he may be too nice for Survivor. We said the same thing about Conner last year. To win Survivor you need to break alliance. Being liked by everyone will cause distrust with others when you make a move.
What we know so far!
TRIBES – Our Super-Duper-Fan sleuthing through the first two adverts suggests this season looks like it will begin with 2-tribes of 12, changing from last seasons 3-tribes of 8. The two colours seen so far are Green and Magenta. This suggestion should remove speculation the season will be themed and that Australian Survivor are looking to consolidate on last season.
Marooning – This image released via the official SurvivorAU twitter of Jonathan LaPaglia is highly likely from the first episode. Guns poised and fully loaded for the upcoming season! During the off-season in our "Tweaks Baby Tweaks" podcast we called for a marooning and it looks like our Survivor prayers have been answered. Jonathan looks to be standing on a Barge/Boat with essential items such as Taro Root and possibly Papayas in the background.
Weather – Initial weather reports suggested a rough start for the new Australian Survivor contestants with heavy rain forecast over the first week.
Advert 3

Advert 2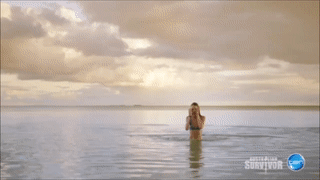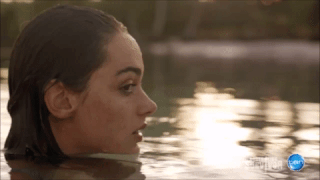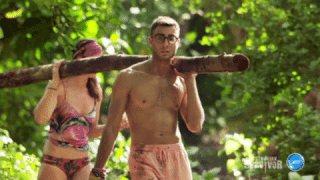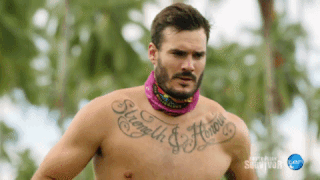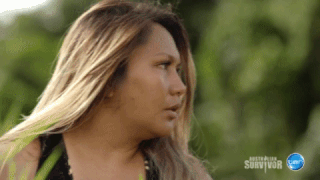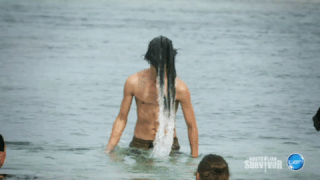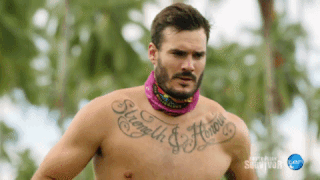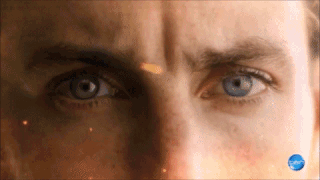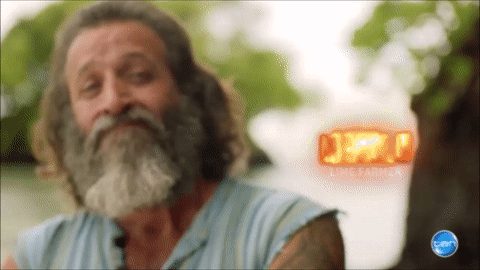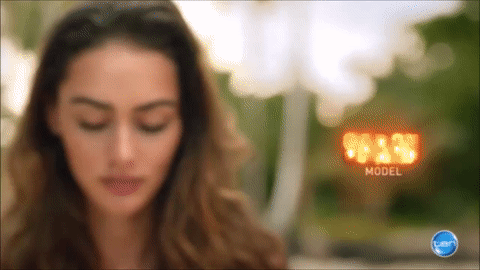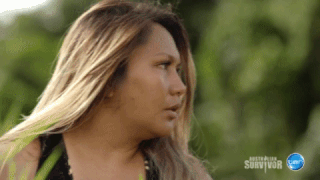 Advert 1