The votes have been cast and here are the results of the Australian Survivor 2017 JONNIE Awards. In total we had 904 official votes cast. I deleted over 150 votes that were from the same IP address and location that were intentionally "stuffing the votes."
King of Australian Survivor 2017
#1 Luke Toki –  41.0% (369 votes)
#2 AK Knight – 17.6%
#3 Henry Nicholson – 13.7%
#4 Jericho Malabonga 7.6%
#5 Locky Gilbert – 4.4%
* Previous winner of this award: Craig I'Anson
Queen of Australian Survivor 2017
#1 Tessa O'Halloran – 24.0% (216 votes)
#2 Sarah Tilleke – 20.4%
#3 Ziggy Zagame -15.1%
#4 Anneliese Wilson -13.3%
#5 Michelle Dougan – 11.4%
* Previous winner of this award: Phoebe Timmins
Best TV Character of the Season
#1 Luke Toki – 53.1% (479 votes)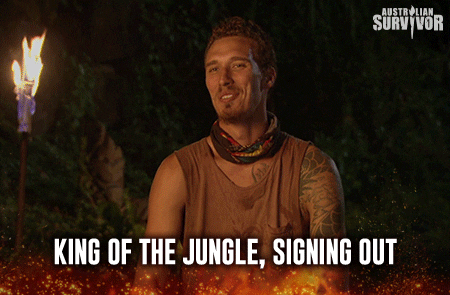 #2 AK Knight – 14.1%
#3 Anneliese Wilson – 5.5%
#4 Henry Nicholson – 5.0%
#5 Jericho Malabonga – 4.9%
* Previous winner of this award: New Award
Best Strategist of the Season
#1 AK Knight – 26.6% (239 votes)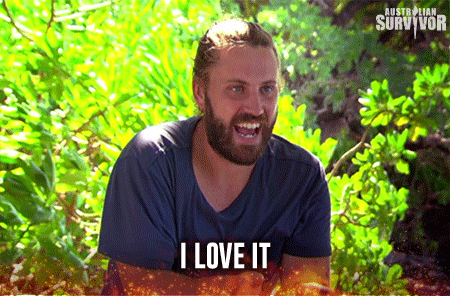 #2 Henry Nicholson – 18.8%
#3 Jericho Malabonga – 10.6%
#4 Tessa O'Halloran – 9.1%
#5 Luke Toki – 8.8%
* Previous winner of this award: New Award
Annual Peoples award for Mateship (2017)
#1 Tarzan Herlaar – 28.7% (258 votes)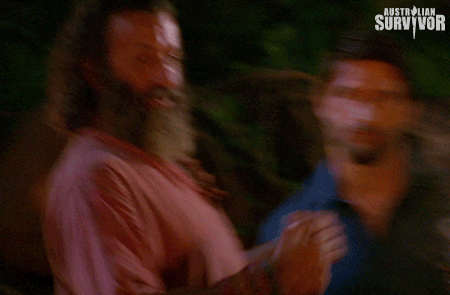 #2 Locky Gilbert – 18.6%
#3 Luke Toki – 13.6%
#4 Jericho Malabonga 10.2%
#5 Mark Wales – 5.7%
* Previous winner of this award: Lee Carseldine
Biggest Snake of the Season
#1 AK Knight 36.9% (330 votes)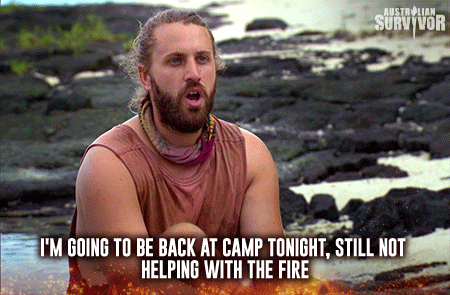 #2 Henry Nicholson – 18.0%
#3 Luke Toki – 7.7%
#4 Tara Pitt – 7.3%
#5 Sarah Tilleke 6.1%
* Previous winner of this award: Nick Iadanza
Recognition of the Purple Edit (Someone who was not shown enough, but you wish was shown more)
#1 Ben Morgan – 17.4% (156 votes)
#2 Jarrad Seng – 15.1%
#3 Odette Blacklock – 11.5%
#4  Peter Conte 10.6%
#5 Aimee Stanton – 6.9%
* Previous winner of this award: New Award
Who would you like from Pre-Merge to get a second chance?
#1 AK Knight 47.7% (430 votes)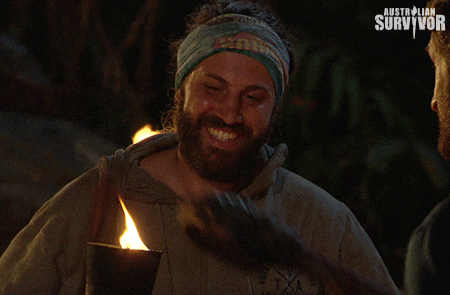 #2 Tarzan Herlaar – 13.7%
#3 Jacqui Patterson – 8.1%
#4 Mark Wales – 6.8%
#5 Aimee Stanton – 6.7%
* Previous winner of this award: Phoebe Timmins
Make sure you check out the Challenge awards of the season, including Best Challenge Competitor, Best Individual Immunity win and 2017 Puzzle Master.
https://behindsurvivor.com/2018/01/15/2017-australian-survivor-challenge-awards/
Check back tomorrow for our last awards of the season when we look at out favourite moments of the season. They include – best episode, favourite blindside, favourite idol find and more.